The Sightline team and some of the charity's trustees spent a morning brushing up on their knowledge about common eye conditions.

The session was delivered by former Independent Optometrist and Chair of the Trustee Board for Sightline, Peter Howard.
The training covered a wide range of common eye conditions and Peter brought his wealth of knowledge in this area to share with the wider team. The training provided a great overview to the range of conditions, many of which are experienced by our service users and indeed some of our volunteers.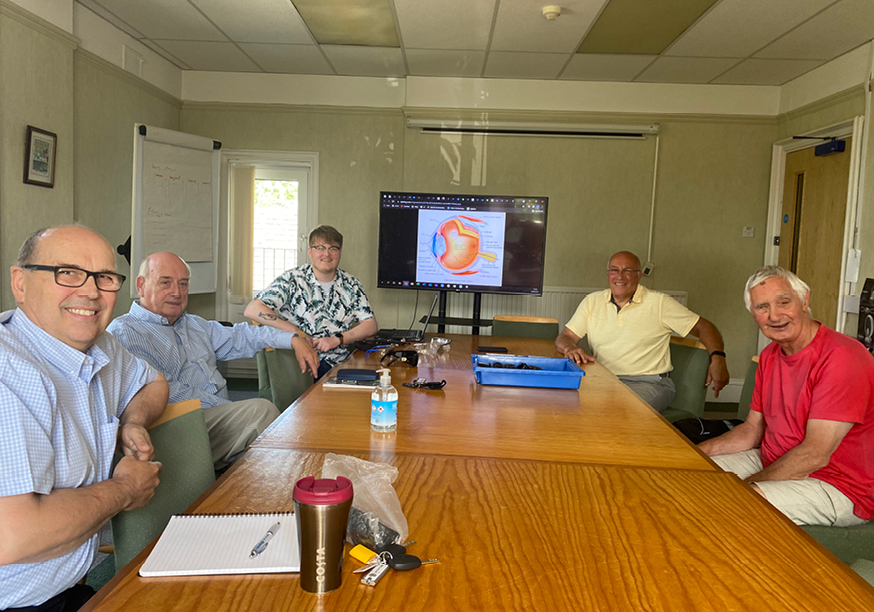 Ian Edwards, Services Manager for Sightline said "Being able to learn about some of the eye conditions experienced by people living with a visual impairment is vital." He added, "We all benefitted from today's sessions, it really helped refresh our knowledge and the use of training aids were particularly useful in helping us experience what it might be like living with a range of eye conditions."
For anyone wishing to find out more information about eye conditions, the RNIB website has lots of useful information.
Click here to find out more.