Eddie
Murgatroyd
TRUSTEE AND
SECRETARY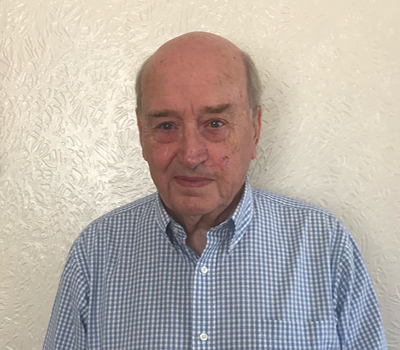 From 1954 to 1959 I served in the Royal Air Force in the finance and administration branch. I continued to work in this discipline up to retirement in 2002. For the last eight years I was Company Secretary of the UK division of an international sportswear company.
I possess a business degree and am a Fellow of the Institute of Financial Accountants and a Fellow of the Institute of Public Accountants.

Since 1968 I have lived in a village north of Preston. I have acted (from time to time) as honorary auditor and/or accountant for the following local organisations (farmers' committees, primary school, playgroup/after school club, playing field committee, village hall committee, the W.I and two local churches).

"I served on the Parish Council for eight years, being chair for the stipulated two years as well as
the Village Hall committee, again being chair for the stipulated two years."
Here at Sightline, our telephone befriendees are here to help ease In April 2017 I joined Sightline and act as a Director/Trustee/Company Secretary. I had very little knowledge of the sight loss sector prior to joining at the request of the Chair of Trustees, Peter Howard. I have installed a fully documented accounting system which enables up to date financial information to be available at all times.
Make sure you check out our latest news page for the latest Sightline Story updates.